The Thrifty Bride
April 10th, 2013
Lets be honest, weddings can be expensive. Between the catering, transportation, rentals, and decorations the budget can grow pretty quickly. Sure there are ways to save money, but sometimes those budget friendly concessions end up taking away from your special day. However, there are ways of choosing some creative ways that are budget friendly to make the experience for you and your guest more memorable. Here is a list of potential solutions that not only provide a less expensive means to savings, but also can be used as memorable wedding gifts for your guests.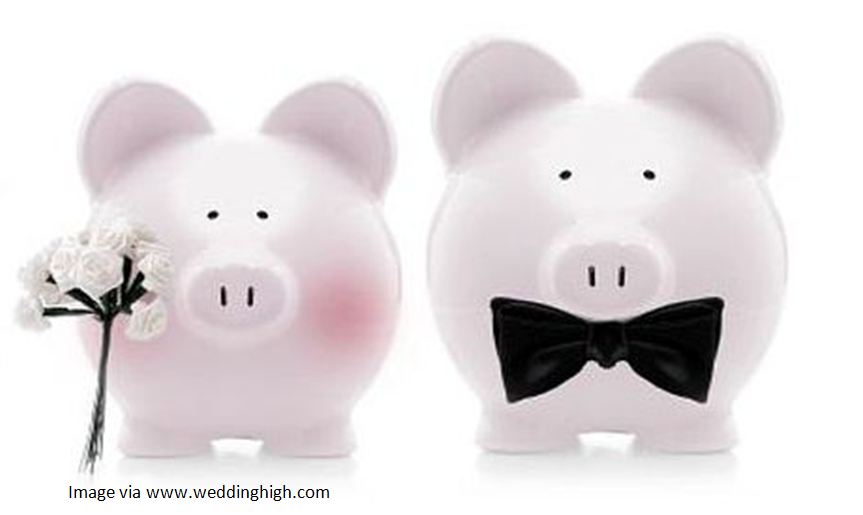 Invitations can be a major expense when it comes to budgeting for your wedding. Custom printed invitations are a great way of showing your guest what kind of wedding you will be having. But as with most wedding related expenses when ever the word custom is attached it usually means expensive as well. A creative alternative that will save you some cash and will be a custom creation for your wedding is save the date magnets. Your custom save the date magnet will be personalized to reflect your wedding theme or colors and is a creative way to offer every guest an inexpensive wedding favor. The best reason to use save the date magnets is that they come on their own postcard that can be mailed, and its a magnet so your guest will never lose their invitation.
Another creative way to save money on your wedding is by replacing some of the expensive rental fees that are charged by venues or caterers for their glasses or drink-ware by making your own memorable wedding favor stadium cups. Each guest will not only have something to take home from your wedding, but since they are made of plastic you don't have to worry about replacing any broken glassware that one of your guests might have broken. Wedding stadium cups are a great budget friendly way to commemorate your special day.
Creative custom wedding announcement magnets or save the date magnets, along with personalized wedding favors such as wedding stadium cups can be a great way to showcase you and your spouses unique personalities.
By John Yoder