Personalize Your Wedding Day with the help of Your Promo People
May 29th, 2013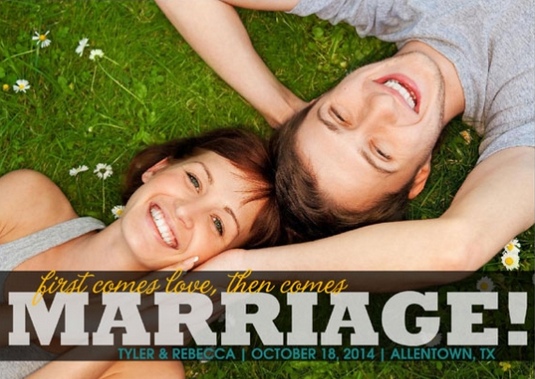 Congratulations on your upcoming wedding! There is so much to do, so much to plan. Don't stress out too much, with just a few personalized options you can make sure that everything is exactly how you want it.

First, you should send out save the dates. Traditionally, these are printed on paper. However, a great option is save the date magnets. Magnets for save the date are not as easily lost and easier to display. With a magnetic save the date, your guests can make sure that the reminder is somewhere very visible, making sure that they won't forget.
What are your options with save the date wedding magnets? You can design save the date magnets exactly how you want. Add a picture of you and your fiancé. Include the date of the wedding. You may even want to add a little more information, such as where out-of-town guests can stay. The great thing about customizing your magnets is that they can have all the information you want and nothing you don't find important.
Did you know that there are many types of wedding magnets? In fact, there are many more than just the save the date options. You can make personalized wedding invitation magnets as well. Though these are far from traditional, they are a great way to make your wedding invitation something that becomes a keepsake for those close to you. Just like the other wedding fridge magnets, these are extremely customizable. Add as much or as little information as you want to make the wedding invite magnets completely yours.
If you are considering complete customization, you are probably also looking at unique gifts for the wedding party. There are many options when it comes to giving wedding favors. Whether you are thinking about gifts for the bridesmaids and groomsmen, or you need something to give to all the guests that attend, customizing your gifts will leave a great impression.
Custom wedding koozies are a great option for wedding favors that many guests will enjoy. Not only will these help keep their drinks cold, they will remind your guests of your wedding, every time they use them. When you customize these koozies, you can add an image if you would like, or you can simply add the date, your names, and a saying, such as "to have and to hold". It's completely up to you.
Customizing everything about your wedding is a great way to take control of it. Remember, it's your wedding, stay calm and have fun!
By Tim Jones