Unique Graduation Gift Ideas for your Unique Graduate
June 11th, 2014
Tis the season of graduates! As you shuffle through your numerous graduation invitations and announcements it can be a little overwhelming. What do you get for someone who just graduated from high school, college or grad school? These five fun and unique graduation gift ideas cater to particular personalities. Which one is your grad?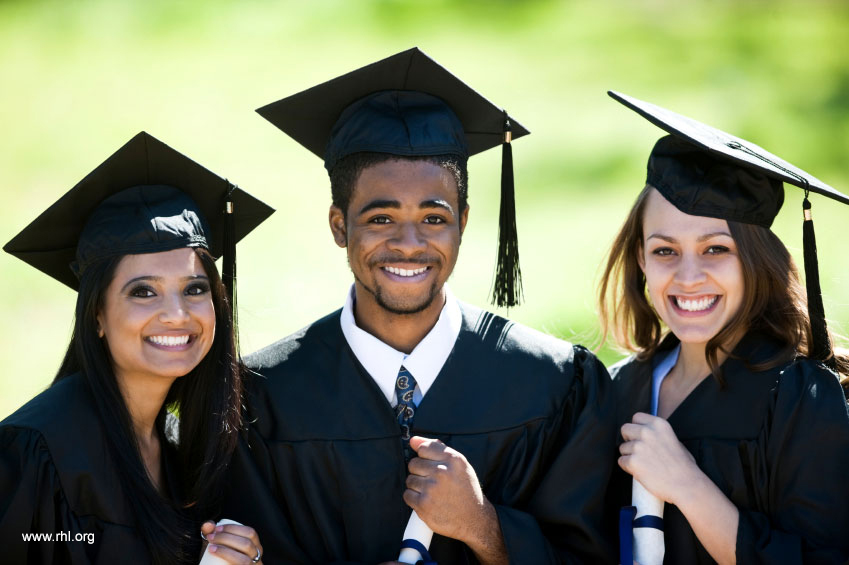 The Beach Bum
If your grad loves to hit the beach, imagine how happy they will be to get a personalized beach kit! A beach bag with the logo of their alma mater or the college they will be attending is a nice start. But drop in a plush beach towel, flip-top water bottle, sunglasses, and a gift card to their favorite book store and you just took this graduation gift to a whole new level.
The Sports Fan
Your grad lives, sleeps, eats, and breathes sports. Then they need a gift that will support that passion. Give a game kit complete with a cooler, thunderstix (with their team name, of course), a stadium seat and of course you can't forget the great, big foam finger! Dropping in a couple of season tickets would be awesome, but even tickets to just one or two games is still uber cool.
The Bookworm
This grad loves the library – REALLY loves the library. Every time you see them, their nose is in a book. Pick up a personalized tote or backpack and fill it with a comfy throw, a personalized BPA free water bottle, and a gift card to their favorite book store. You probably won't see them for a while after that, but you will be fostering that wonderful passion for reading. A personalized iPad notebook case is a completely awesome gift as well.
The Hopeful Romantic
For the hopefully romantic graduate, you can give more of a mixed bag of gifts. A picnic basket or a gift bag filled with scented candles, bubble bath, luxurious lotions, a comfy fleece blanket, and a gift card to a video store or book store. Oh, and don't forget the flowers!
The Old School Gamer
If old school gaming is your grad's thing, give a gift that is sure to please. A kit of indoor or outdoor games is a sure hit. Choose games that they will enjoy whether it's board games, brain teasers or rousing outdoor games. Put it all in a personalized tote or duffle and tie it up with a bow.
It is important to note some of the littlest graduates too. When your favorite preschooler graduates to kindergarten or from kindergarten to first grade; that is a really big deal. Fun kits are great gifts that youngsters love. Give an art kit with watercolors, paper and brushes or maybe a jewelry making kit with pony beads and yarn. A 'big kid school kit' is also a huge hit. Fill a cute backpack with school supplies: paper, pencils, crayons, scissors and other supplies.
When garden variety graduation gifts just won't do, give a gift that speaks to your graduate's personality. You will be giving a gift that is as unique as they are.
By Travis Shafer