To Have And To Hold (And Keep Your Drink Cold)
November 4th, 2013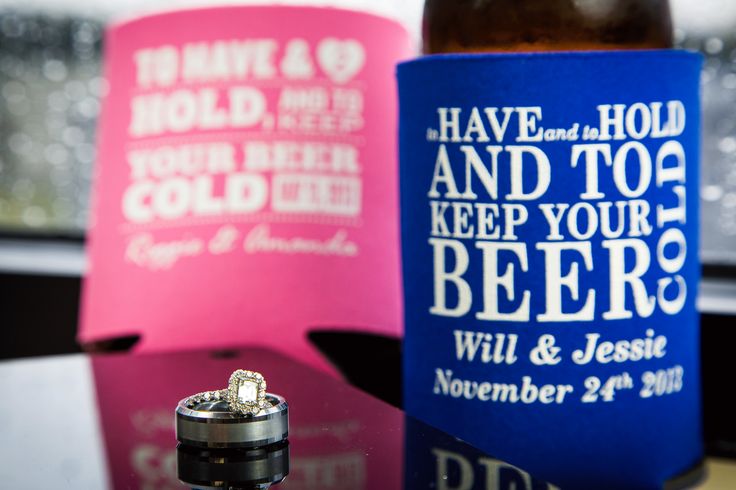 There is something truly special about true love and the wish to have it permanently. While almost everyone desires this, those who find the real thing need to commemorate it in a special way. This usually comes down to wedding gifts, but the process works both ways. The party favors that are handed out during many weddings work to give back to the people who have been important in both the bride and groom's lives. As the saying goes, it does take a village to raise someone special.
Before two people declare that they'll have each other to have and to hold, there is bound to be a party, and this party is bound to have drinks. While some wedding parties are held indoors in an air-conditioned facility, sometimes the rhyme of to have and to hold and to keep your drink cold works well. This works both during the event itself and afterward, when people want to remember how amazing the wedding was and celebrate the couple years into their marriage. This is why custom wedding koozies are a majorly fun addition to most any kind of ceremony, and why there is so much room for memorable wedding koozie quotes.
Wedding koozies may not sound like something high on the list of things to have, but they can be an invaluable necessity when it comes time to keep the drinks cold. Personalized wedding favors can add a splash of practicality and fun to an otherwise very traditional ceremony. The best part is, cheap personalized wedding koozies are a very reasonable cost during a day when most everything seems to be expensive. Discount wedding koozies are the way to go when you want to keep your drinks cold if the weather is getting hot and the party is still fun.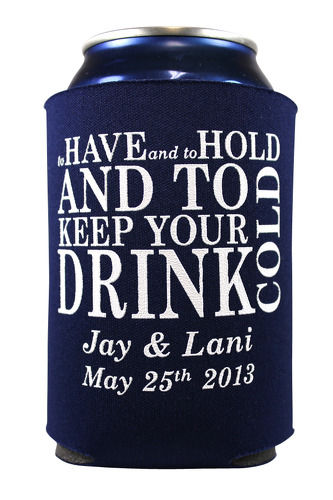 But koozies aren't everything. You can also keep the memory alive and relive the best parts of the past with wedding Save the Date magnets. With simple magnets, you can remember the date, how wonderful it was and who was involved in the wedding party. Memories can fade a lot with time, and having wedding magnets can be just the thing to keep the date alive even many years later. Small and permanent things like this are a great way to remember the best day of two people's lives as they start together, and they are great little gifts.
By John Yoder