The Traveling Koozie: Edition 3
November 6th, 2013
Fall is synonymous with cooler temperatures, Pumpkin Spice Lattes, and college football. If you don't attend at least one game, tailgate or football related event, can you really say that you've experienced fall? I think not!
In our world, koozies are synonymous with football. Whether it be on your drink of choice during a tailgate or keeping your brew from leaving rings on the coffee table while watching at home - koozies fit hand in hand with football. We received this message from our latest Traveling Koozie ...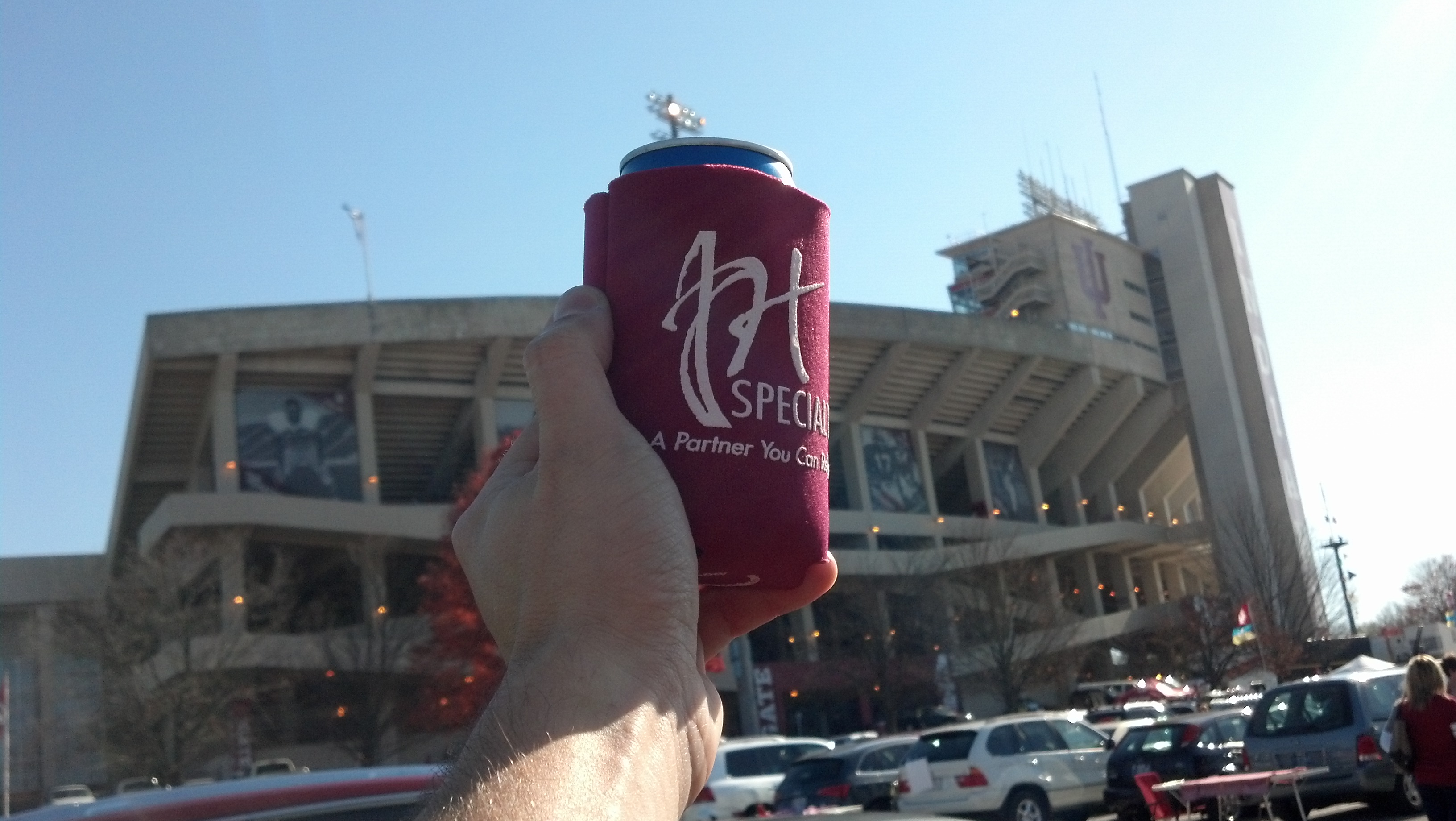 Last week I took my crimson coolie to Bloomington, IN, to take part in this years homecoming festivities. The koozie was perfect for keeping my beer cold and my hand warm. My wife used her can coolie on her solo cup to keep her hand warm in the crisp fall air. We had a great time with friends and other fans. Our crimson koozies were a hit - I ended up passing out several koozies for people to enjoy. We had a great time at the game and were glad to have our traveling koozies by our side.
Traveling Koozie 1
Traveling Koozie 2

By Allison Hook