Promotional Calendar Facts You Might Not Know
January 20th, 2014
When choosing promotional items to give to clients, calendars are a popular choice. A monthly calendar, desk calendar or planner is an item that, in most cases, is used daily, giving your brand high exposure. Learn a little more about this popular business gift:
One of the many advantages of adding these items to your marketing mix is the low-cost exposure you get to new potential customers. Seventy-six percent of people who have wall calendars say that they are prominently displayed in their offices or homes. Calendars that feature attractive illustrations or motivational quotes garner attention, making them a great advertising vehicle as well as a thoughtful gift.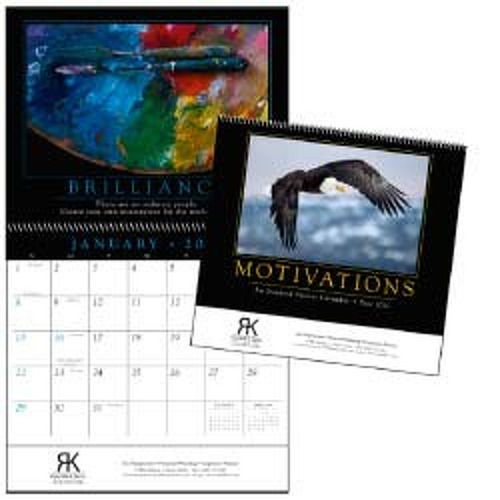 In a recent survey, four out of five respondents described calendars as important, very important or extremely important. People use them to check the date, record appointments and keep track of special events like birthdays. They are especially useful for older Americans, who often use them to track medication times and younger parents, who use calendars to record parent-teacher conferences and pediatrician appointments.
The Calendar Advertising Counsel recently found that 8 in 10 people still use a paper calendar of some kind. Whether a wall calendar, desk calendar or planner, these items are practical and useful, which makes them popular promotional products.
According to a recent survey, 68% of people eventually do business with a company that gives them promotional products. Start your business relationship on the right foot with a small but thoughtful gift.
About one in five Americans have free calendars. This makes them one of the most popular promotional options among consumers. Calendars account for a little over 7% of all promotional dollars spent.
Four out of five people who keep a promotional item keep it because it is useful. And, promotional calendars are one of the items that people hold onto longest. On average, people keep promotional calendars for 9 months; that's two months more than the average promotional product.
Paper calendars are most popular with more mature consumers. Twenty-nine percent of those over 55 have a promotional calendar; 27% of people between 45 and 54 do. This is a demographic with significant spending power. Offering calendars is a great way to attract this valuable customer base.
Have you given your valuable customers and vendors a gift for the new year to remind them how much they mean to you and your firm? It's not too late to order your 2014 year calendar. Choose illustrations that fit your business's image, and keep your firm in clients' minds the whole year through.
By Travis Shafer