Office Christmas Parties: Theme Ideas
December 16th, 2013
The best office Christmas parties combine good food, a relaxing atmosphere and often a theme or activity to engage the guests. A holiday party at the end of the year is a great way to say thank you to employees for a successful year. Office Christmas party fun ideas may range from traditional Christmas party themes to the non-conventional and unique. Ideas for the best office Christmas party will depend on budget, space and company policies.
Winter Wonderland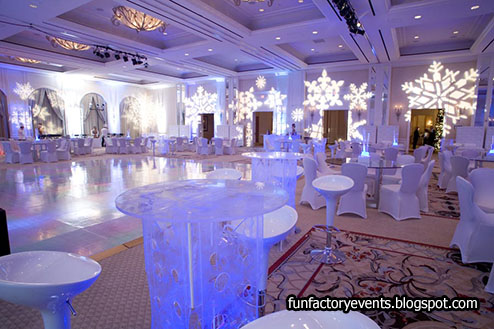 An especially fun theme if your office locale is in a warmer climate without snow, a Winter Wonderland theme is easy and budget-friendly. The key to a Winter Wonderland themed party is the décor""snowflakes, icicles and everything from tablecloths to garlands in cool shades of blue, white and silver. This theme can be dressed up for a more elegant sit-down dinner party or used for a casual office party. For the latter, consider ice scrapers imprinted with the company logo as a party favor.
Ugly Christmas Sweater Party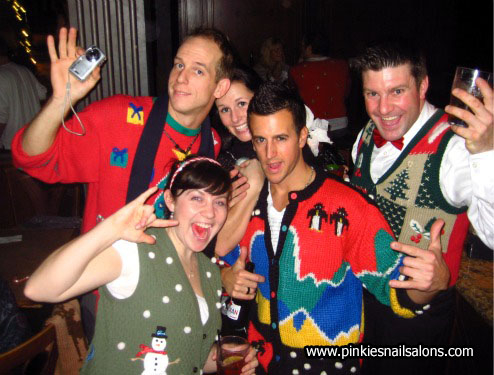 Perfect for on-site parties as well as those held at a local restaurant, the Ugliest Christmas Sweater theme requires some staff motivation. This theme only works if your employees are willing to participate and actually root around in their closets (or borrow from Aunt Mildred) the ugliest Christmas sweater they can find. Be sure to have prizes for "Best" ugliest sweater as well as a prize for the "Funniest" and "Brightest." Consider prizes such as gift cards to local restaurants plus custom items with the company's logo such as a warm pullover hooded sweater""ideal to replace that ugly sweater.
Christmas Movie Theme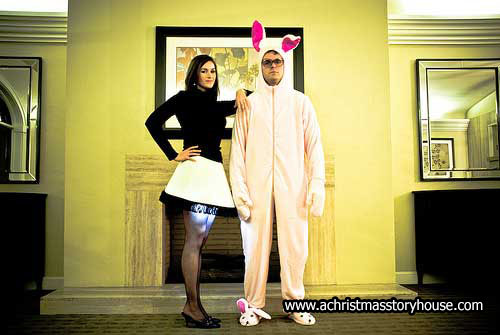 A Christmas movie theme allows for a lot of versatility when planning the annual office Christmas party. Make a list of several popular holiday movies such as A Christmas Story, National Lampoon's Christmas Vacation, How the Grinch Stole Christmas, White Christmas and even Scrooged. Use the different movies as inspiration for party décor and the office party games. Don't forget to include a Christmas movie trivia game with a range of prizes from copies of favorite Christmas movies and holiday goodie baskets to practical gifts such as USB flash drives and laptop sleeves""employee gifts most will appreciate.
Off-site party venues: beyond the banquet room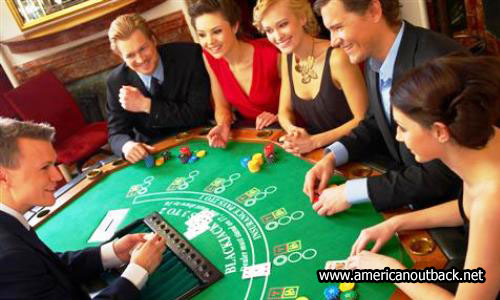 Forget the boring, sit-down Christmas dinner and opt for a fun afternoon or night out at a venue where party guests can be interactive. A bowling alley party is a great way to combine your company's adult and kid's Christmas party, while an indoor ice skating rink offers another option. For adults only, a party at a local art gallery, museum or even casino boat may be the perfect off-site venue for the annual Christmas party.
By Travis Shafer