Magnetic Attraction
April 22nd, 2013
Walk into any kitchen or break room in the world, and you'll likely find the fridge covered in magnets. In fact, they cover all kinds of metal surfaces these days, from cars to filing cabinets. It's no wonder, then, that there's a magnet for everything, from advertising to wedding and party announcements to business cards and bumper stickers. If you've got a business to advertise, a service to sell, an event to announce, or a philosophy to share, start thinking outside the box. Forget about paper business cards, fliers, or invitations.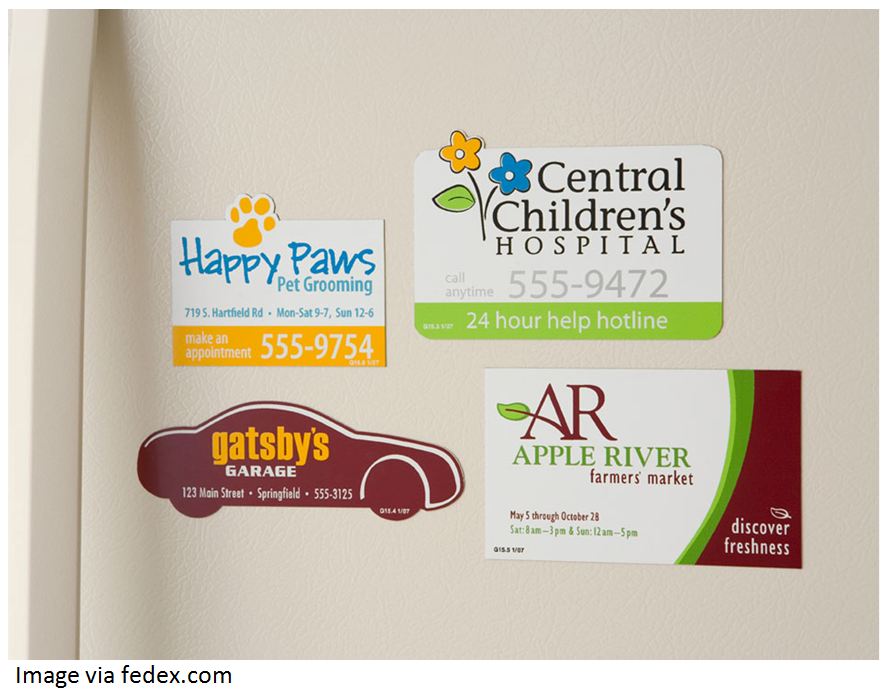 Magnetic business cards are the way to go for any business. You know what happens with paper-based business cards? People shove them into their wallets and purses, then promptly forget about them. If you buy business magnets and start handing them out to customers, you'll become their go-to professional, no matter what type of services you offer. Whether you're a restaurateur, a plumber, a vet, or a dentist, people will see your name and number on their fridge when they're in need of your particular service and guess who they'll call?
Promotional magnets let people know about more than just businesses and companies, though. If you're having a fundraiser, a charity benefit, or an important school event, a save the date magnet suits your needs. You can buy them in bulk and hand them out to everyone who attends or use them as invitations. With a variety of custom ribbon magnets available, letting people know about an important cause is easy. There are even magnetic signs for cars to get the word out to more people. They make great bumper stickers and they're great for advertising.
When you're planning your nuptials, wedding magnets are a great option. They're fresh, new, and unexpected, plus they're stylish yet affordable. You really can't beat that. Look for save the date magnets to let people know about your big day, or to remind them about any other kind of party, for that matter. You can easily tailor them any way you like, from heart-shaped magnets to other customized designs that fit in with your theme and colors. Think about taking a different approach, ditching the invitations, and giving your guests something they can keep forever, thus commemorating your important day.
Custom magnets make excellent choices for advertising, business cards, sharing thoughts, and inviting people to big events. Check out all the colors and designs, make your own logo, upload your own picture""the choices are endless, so what have you got to lose?
By Tim Jones