It's in the Bag in 2014: From Plastic to Promotional
May 30th, 2014
2014 just might be The Year of the Promotional Bag. In January, Los Angeles became the largest U.S. city to pass an ordinance banning single-use grocery store plastic bags. Many other cities and states are expected to follow the charge. While this trend may mean bad news for plastic bag manufacturers, it offers businesses unprecedented brand-building potential.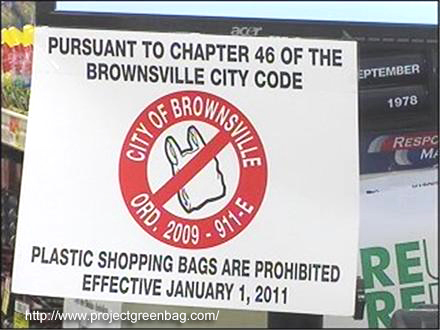 The Ban Heard 'Round the World
While legislation varies city by city and from state to state, the future is clear: the reign of paper and plastic is coming to an end. While major players like San Francisco, Seattle, Washington, and Portland were early adopters of plastic bag banning ordinances, others are quickly joining up. Just last month, Chicago overwhelming approved a ban which goes into effect in August 2015; meanwhile, other areas are implementing fee-based ordinances, including New York City, which is considering imposing a 10-cent charge on both plastic and paper bags.
With statewide bans in discussions across the U.S., it's only a matter of time before massive legislation takes effect resulting in increasing reliance by consumers on their own reusable bags. The work of the savvy marketer? Capitalize on filling this void while promoting their own brands through strategic marketing efforts.
A Trillion New Opportunities
An estimated one trillion bags are discarded every year across the globe. While the environmental impact is reason enough to celebrate bag bans and restrictions, the movement also represents a beneficial boon for businesses in terms of promotional opportunities.
While grocery stores typically source, order, and sell their own reusable bags directly to customers, opportunities exist for businesses which partner with promotional products suppliers to manufacturer and distribute their own grocery-style totes and bags. While this method is not so much about driving revenue, it offers critical visibility and brand awareness.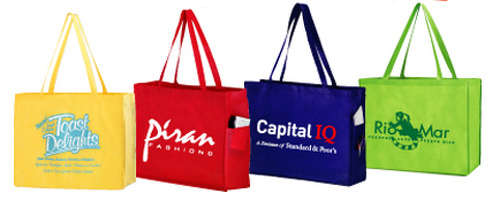 Not Just Any Old Bag
Today's consumers have high expectations, and the best promotional bags offer a winning blend of form and function. Not only must they hold up to daily wear and tear while providing utilitarian features like reinforced bindings and handles, side pockets, insulation, and even pen loops, they must also offer aesthetic appeals, such as high-quality materials and appealing colors and prints.
A supplier that specializes in promotional products, like Your Promo People, can help you come up with a bag that meets -- and exceeds -- the needs of your target audience. Choose from small-but-mighty styles like the Small Zeus Tote Bag, carry-alls like the Little Juno Tote Bag and many more in an array of sizes, shapes, colors, and designs.
Contemporary life is all about hauling stuff -- from water bottles and magazines to tablets and phone chargers. The more you understand your customers and their day-to-day needs, the more likely you are to create a bag that becomes the ultimate "must-have" accessory for the consumer...not to mention a marketing masterpiece for your business.
By Travis Shafer