How To Host The Best Tailgate Party
October 25th, 2013
Hosting a tailgate party is an art form for the sports lover and many anticipate this sacred event in the weeks leading up to football season or other sporting events. The traditional tailgate party revolved around cookouts and coolers from a vehicle's tailgate, which is where we got the name. Although many prefer the classic tailgating experience to this day, it's evolved into an event that can take place in a backyard or even indoors, giving people more leeway when it comes to pulling off a fun, creative tailgate party.
To create this all-American experience, it's important to consider the atmosphere. Decide when and where to throw your tailgate party, which will largely depend on whether your group will be going to the stadium or watching the game from home. Encourage guests to wear their favorite sports apparel and embrace your team's colors. You can do this by purchasing items like foam fingers, blankets, or seat cushions, which can double as both decorations and accessories to take to the game. Apparel can include t-shirts, headgear, and even disposable ponchos if the weather looks iffy.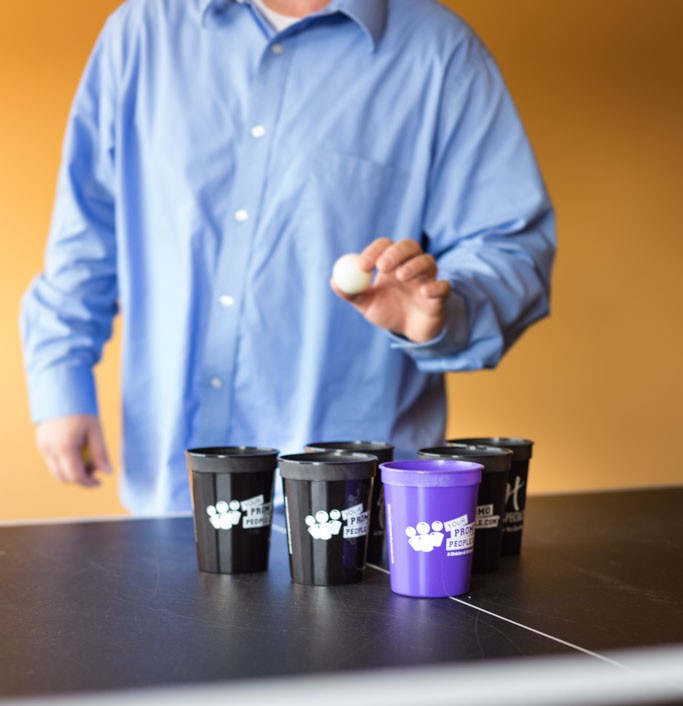 Any of these items make great party favors to hand out to guests, allowing them to take away something memorable from the big day.
In order to get your guests to show up decked out in their own sports gear, announce a contest in the invitations for most enthusiastic wardrobe. Have prizes on hand, even something simple like silicone bracelets, buttons, or lanyards, and allow each guest to strut his or her stuff as everyone shakes custom thunderstix or cow bells as a way of voting for their favorite ensemble. Consider including games, such as beer pong or a scavenger hunt, to the pre-game agenda. This is a great way to get everyone hyped up and ready for some sports action.
When deciding what food to serve, think of tailgating as an experience that combines a sports bar with camping. You can't go wrong with meat on the grill, but don't forget to provide fruit and vegetable options. Beer and other favorite beverages are a must, so keep them chilled in coolers that are easy to maneuver if you're moving the beverages from one location to another. Seating options should be comfortable but portable. If your circle of friends tends to get competitive with who can host the best tailgate, try bringing the indoors out by moving comfortable living room furniture into the backyard. Unexpected twists create an event that guests won't soon forget.
By John Yoder