How To Brand Your Business
February 11th, 2014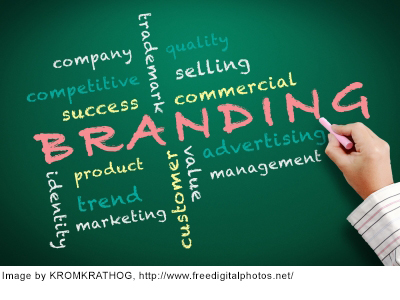 Branding your business is a big part of marketing. However, what exactly does this mean? Put simply, your brand is the promise you give a customer""the overall theme of your business in a simple, easy-to-digest package. A brand can be similar but at the same time vastly different. The "brand" McDonalds has developed is fun, tasty fast food while the brand that Subway has developed is also fast food, but instead focused on health and freshness.
Defining Your Brand
For many companies, small and large, defining the brand is a long-term project. Your brand today may be different than it will be five years from now. Therefore, it is important to keep an eye on your mission, your connection with customers and your desired accomplishments. By doing this, you can better determine your brand and decide if you need to make some changes in branding and how you show off your brand to the world.
Tips for Getting the Word Out
Once you have determined what brand you are portraying to your customers and potential customers, you need to get the word out to the world. Every branding program will be different, but these tips can help you get started.
Develop a business logo – A new logo is the keystone to your branding and marketing program. You want something that is both exciting to view and memorable.
Create a tagline – A short, to-the-point, statement that shares a bit about your brand is important""and something people will remember.
Share brand messaging with your staff – Your brand message is not a secret. Share this with all employees so they are aware of the attributes. Perhaps your staff members will have some suggestions too.
Share your brand – Promotional products are a great way to share your logo, tagline and overall brand messaging with both staff and customers.
Integrate – In addition to those promo products like pens and mugs, how else can you integrate your brand? The clothing your salespeople wear on their calls, your email signature and your social media accounts should all reflect your branding.
Be consistent – This encompasses all the above tips""be consistent with your messaging and your brand will be an important part of every business action.
While branding may not be simple, it doesn't have to be something that completely envelops your attention either. If you are on the right path, branding will happen naturally. Once you have solidified your ideas in this area, the other aspects of your marketing plan will come much easier as well.
By Travis Shafer