How are Thunderstix Inflatable Noise-Makers Made?
August 8th, 2014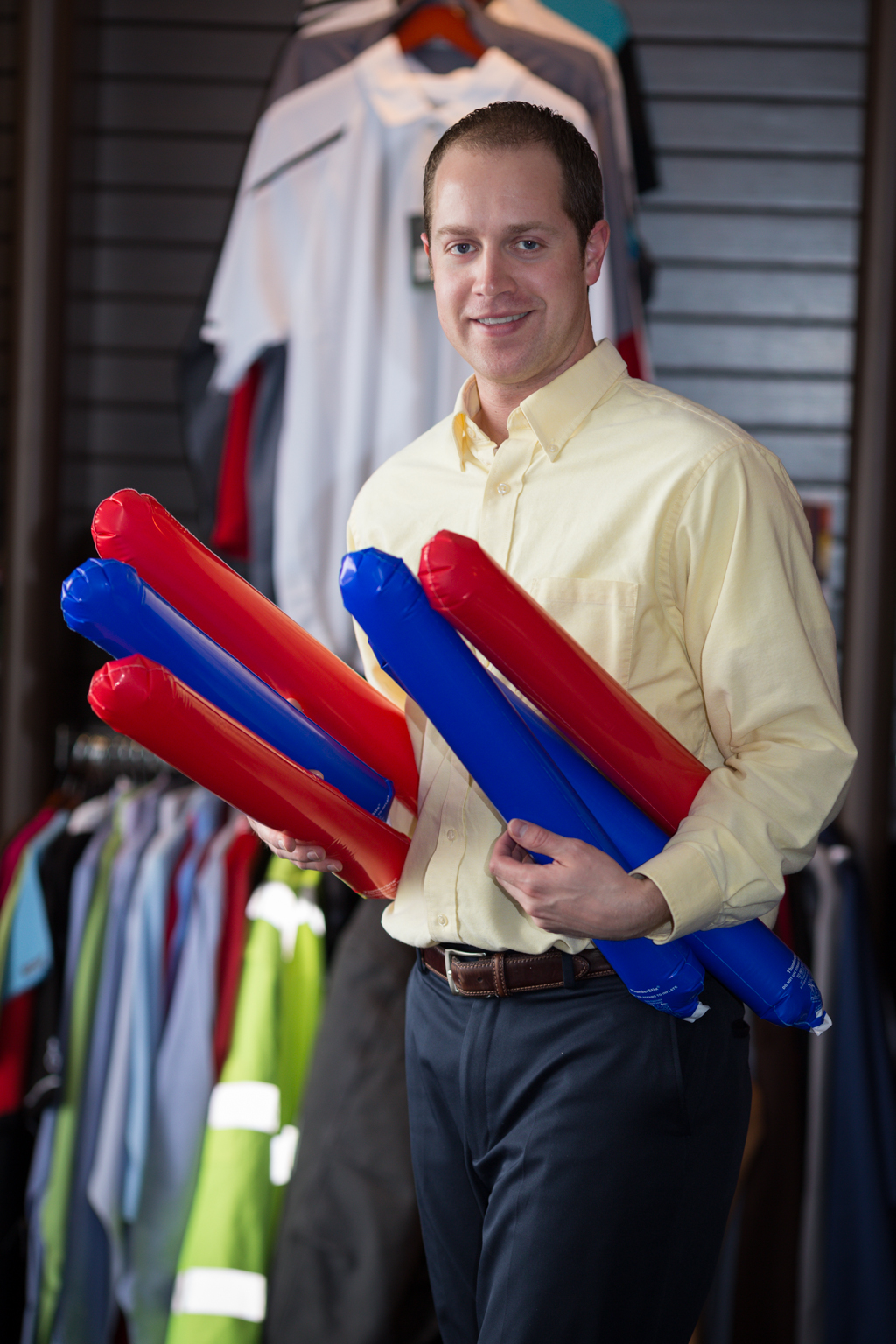 If you are a sports fan, you have seen them at games, used them yourself or heard them when the crowd went wild. Those silly looking inflated plastic batons make a lot of noise. Called "thunder sticks" due to the noise they make, these noise-makers have become popular cheering aids at professional, college and high school sporting events. They have had many names since their inception--bam bam sticks, cheering sticks, fan sticks, clapper sticks and bang sticks.
Creating Noise
Thunder sticks are inflatable balloons that can be deflated for travel, and then reinflated. The noise they emit is created when air chambers inside the batons amplify the sound as the user claps them together. The sound of hundreds of thunder sticks especially indoors in an arena is extremely loud. Fans also use them to wave at players behind a basketball hoop to distract the opposing team when shooting the ball.
Promotional Tools
Thunder sticks are used as promotional tools for corporate sponsors, sports teams and even political candidates. Companies offer customized versions imprinted with logos and slogans. They are sold at many professional stadiums in the U.S. or handed out free of charge as a promotional item.
Design
Bangers were originally made as one folding piece that had two ends that clapped together by the original Korean maker. The first bangers that the Lundbergs saw in Seoul were the one-piece models. In the early 90's, the then president of Kisung Ad and then marketing director of the LG Twins, a Korean baseball team, decided to change the design into two separate sticks. The Twins were the first sports team to use them at one of their games.
Current thunder sticks are manufactured of Polythene-PE, a synthetic plastic material that soft. That way if you hit your fellow sports fans by accident they will be safe. Standard size is 60 centimeters long x 10 centimeters wide or about 25 inches long x 3.5 inches wide.
Origin of the Bangers
The idea was originally brought to the United States by Jim and Ed Lundberg, two brothers from Seattle. Jim learned about the sticks when he was living in South Korea. He took his visiting brother to a local baseball game and when Ed saw the "bangers," the two men decided Americans might be interested in them. Representatives from several companies saw the bangers when the Lundbergs brought them to an A-League soccer game. Popularity began to catch on. The Lundbergs ultimately decided to manufacture the noise-makers in Beijing and deliver them to corporate sponsors in the U.S.
In 2002, the Anaheim Angels brought the noise-makers to prime time at one of their baseball games. They became famous during the Angels' run for the World Series that year.
Children Love Them
The batons are still popular for political rallies, local sports events and cheering fans at competitions. They are inexpensive to create and have a lot of room for corporate logos, slogans or any advertising that you want. Children love to make noise and they enjoy playing with thunder sticks during games or at home. They are child-safe due to their large size therefore parents do not have to worry about any danger from choking. They are easily replaced if broken and cheap to buy if you need replacements. And of course, they are just plain old fun to use.
By Travis Shafer