Having Fun with Wedding Favors
July 26th, 2013
Weddings take more planning and preparation than people usually expect. While the venue, food, floral arrangements, music, invitations, and save the date magnets are important aspects that people think about first, there are also tons of little details that need to be considered as well. One of these details is the wedding gifts for the guests. Whether guests have traveled five minutes or five hours, it's important to give them a token of your appreciation.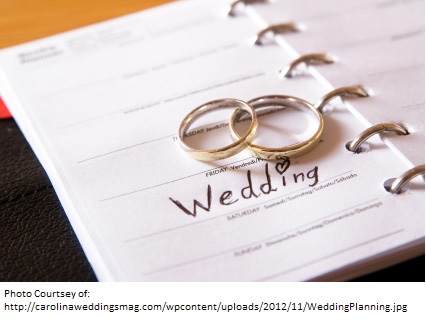 Gifts for the guests are usually thought of last. You'll want to make sure the gift is something that people will actually use. Some couples give edibles like gourmet chocolates while other couples give items like frames, wine stoppers, and customized glasses.
Wedding favors that are always crowd pleasers are wedding koozies. Not only are they extremely practical, they're also inexpensive. Most couples choose to give koozies inscribed with the wedding date, cute pictures, and funny quotes. Some humorous examples of wedding koozie quotes are, "To have and to hold and to keep your drink cold" and "STOLEN From Jack and Sarah's Wedding."
Put the customized wedding koozies at each guest's place setting or distribute them as guests walk into the reception area. Some brides and grooms choose to use beer bottles and cans rather than kegs of beer, which allows guests to begin using their new custom wedding koozies on the wedding day. Cheap personalized wedding koozies are such a practical gift; couples can be sure that everyone will get good use out of them once they take them home.
If you find that you've saved a big chunk of money after buying discount wedding koozies, you can also think about adding a mini champagne bottle to the gift. Guests will be able to toast with you and can use their koozies to have and to hold their champagne bottles. Some couples choose to have champagne bottles customized with their names and the date of the wedding too.
Your guests are a significant part of your big day. It's a good idea that you thank them for their attendance as well as the gift they've given you. Wedding gifts to guests don't have to be extravagant. Wedding favors should be simple and useful. The presents should also help your friends and family remember just how wonderful your wedding was. Koozies are just one of many fun and inexpensive wedding gifts you should think about getting for your guests.
To see all our great wedding products click
here
.
By John Yoder