Easy Marketing Tips For Small Business
February 20th, 2014
The 21st century is the age of entrepreneurship and small businesses. While the economy wreaks havoc on many large companies and corporations that either downsize to survive, or close their doors because they can't survive, startup small businesses continue to come forth and do much better than their much larger counterparts.
Small business marketing has to be an essential part of each entity's business plan, complete with relevant marketing objectives and advertising techniques designed to most efficiently promote the small business.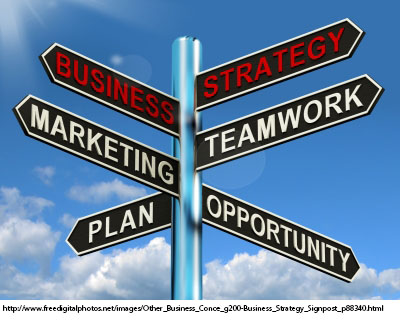 Marketing Tips to Get Started with Marketing Your Business
Businesses in the past primarily used newspapers, mail campaigns, radio and television ads, and word-of-mouth advertising to market their businesses. While these methods may still be useful today -- especially word-of-mouth advertising, since satisfied customers refer others who might become equally satisfied customers -- today's business savvy entrepreneurs need to focus on using 21st century marketing strategies.
What does this mean? Harness the power of the Internet's captive audience of millions! Use technology to your advantage and consider implementing these tips to start marketing your business:
Advertise Your Business ONLINE: Millions of people use computers, smartphones, and other digital devices to stay connected to the Internet. Don't lose out on such an avenue of revenue for yourself! In addition to setting up your own site, create a Facebook business page, promote your business on Twitter, and create an email marketing list of subscribers.
Blog Your Business: Yes, that's right; everybody from school kids to executives, and celebrities to athletes have blogs. You should, too, to introduce and promote your business. Visit other people's blogs; comment, leave links to your blog, and network with people who can benefit from your business.
Create Podcasts for Your Business: Reach out to prospective and established customers alike by creating your own digital broadcasts. Customers can then download your audio files onto their computers, iPods, or other digital devices, for future reference.
Socialize Your Business: Social media is more than just a buzz word or phrase; it is a valuable and prolific marketing tool. Have you ever counted how many times a day you hear a business announcing, "Like us on Facebook"? Exactly. That means you need to be as competitive as they are and promote yourself not only on Facebook and its huge audience of people who routinely stay logged in throughout the day, but also make use of other social media venues. For instance, on Twitter, you can promote your tweets, schedule chats, and use hashtags -- # -- (for instance, #mybiz) to attract, connect, and interact with customers. Another established and more professional social media venue is LinkedIn. You can set up your profile, join groups of interest, and likewise promote your business and interact with other entrepreneurs as well as prospective customers.
Videotape Your Business: If you're comfortable in front of the camera--or have an employee or associate who is--create videos to present your company and the goods or services you offer. You can upload these videos to YouTube and other sites.
So what are you waiting for? The world is waiting to meet you and learn about your business!
By Travis Shafer