Creating the Perfect Pary
March 6th, 2013
Throwing the perfect party, whether it be a formal affair such as an engagement or anniversary party, or a more casual one such as a backyard barbecue, can seem daunting. However, with just a bit of planning you can make sure that you and your guests will truly enjoy yourselves. Here are a few tips that can help you plan that perfect party.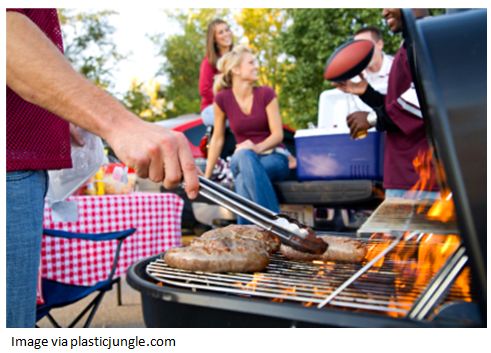 Decide on a theme. Some parties may be more traditional in their themes, while other will let your imagination run wild. If it's going to be a more formal event, make sure your event and theme complement each other. For instance, if it's an engagement party, consider a very romantic theme such as a Victorian garden party. For a more casual theme, you can add fun themes such as murder mystery or a costume-themed party.

Compile your guest list and send invitations. Don't rely on just telling your guests about your event. Use invitations that match the theme, and make sure all the important information such as date, time and location are all included. For formal parties that are going to be held far in the future, you may want to send "save the date" cards. For a fun invitation to a sports-themed party, send invites in stadium cups.

Setting the correct mood for the party is important so that guests will feel welcomed and enjoy themselves. Party favors are always a big hit. Have them personalized for a more memorable event. Who doesn't love a keepsake from a wonderful party? Consider items like refrigerator magnets, tote bags -- or even a party cup coolie -- just make sure these gifts fit the theme of the occasion.

This is perhaps the most important part of the party. When planning your party make sure you match your food offerings with the theme. Consider romantic finger foods such as tiny hors d'oeuvres and champagne for a bridal party. Sliders and fries are perfect for an afternoon barbecue, with drinks in colorful party cups and lids. The options are endless here. Make sure there are plenty of drinks available for guests""and keep in mind to include non-alcoholic beverages for those who don't drink, as well as for the youngsters. Have coolers handy for ice and keep drinks cold.

Follow your these with your dishes and glassware. Go with china for a formal occasion, while plastic plates and shot glasses will fit in at the game day party. With these simple tips, your party is sure to be a success!

For more was to promote your brand at any party check out our other products.
By Tim Jones