The Traveling Koozie Saga
August 26th, 2013
If you are at all familiar with Your Promo People, you know how much we love our koozies. Koozie packed for the big game, check. Koozie on the canned beverage of choice for the company picnic, check. Koozie on the bottle of water currently sitting on my desk, check. A can or bottle koozie is small enough to go just about anywhere, can be used just about anywhere and keeps your drink cold everywhere!
About a year ago, a member of the YPP Team went on vacation - shocking, I know, but occasionally we like to get out of the office and take a break from the crazy world of promo products. We were all jealous of the trip, photos and the tan he came back with. While oohing and ahhing over all of the photos, we came across this photo ...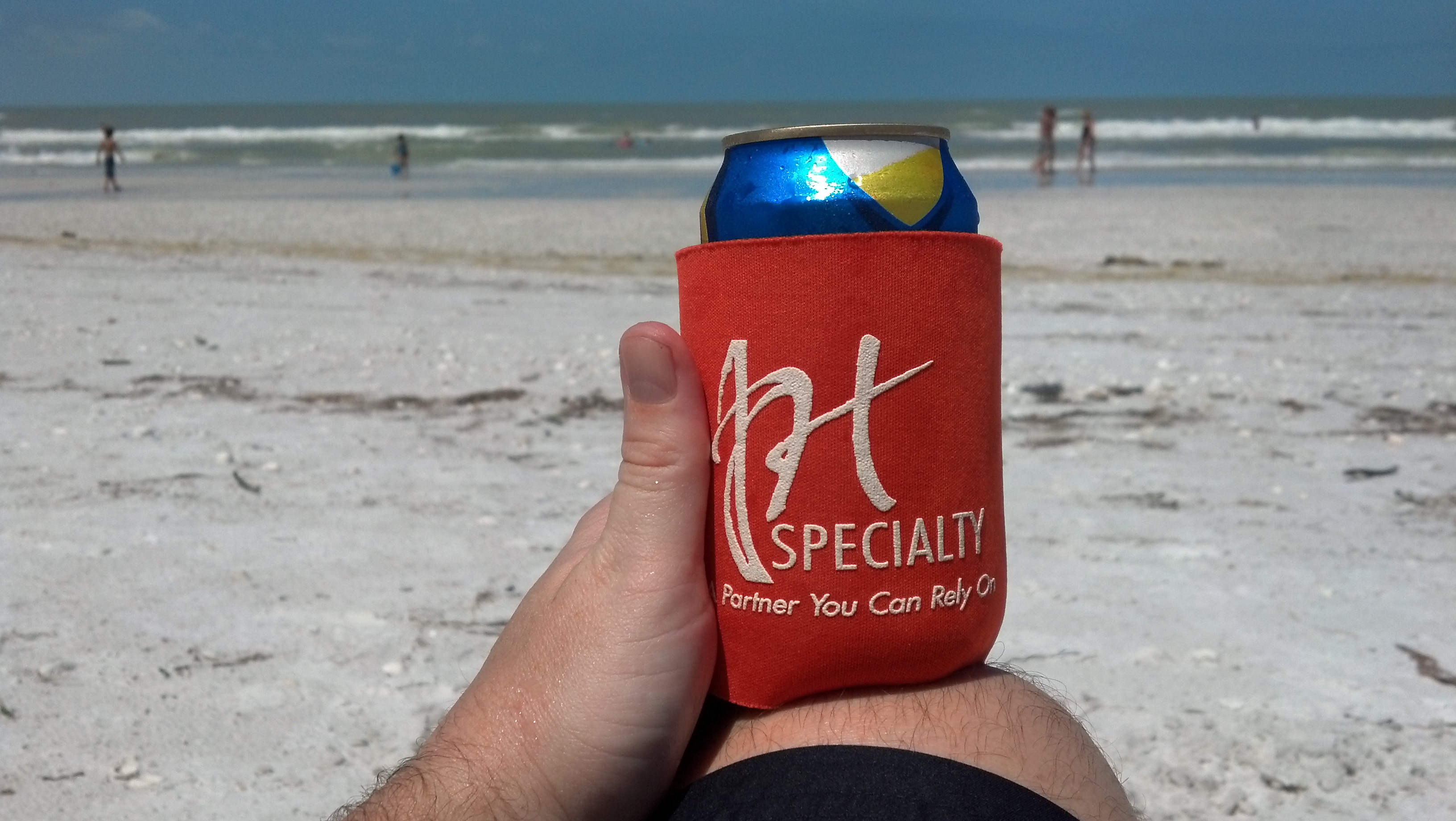 A member of the team relaxing with a can coolie on the beaches of Siesta Key. This photo got me thinking, "Where else do people bring their koozies?" Which is why we have started the Traveling Koozie Saga. These stories will capture all of the fun places our team visits and brings their favorite can or bottle coolie along.

Tune in next time for the next edition of the Traveling Koozie!
Taking a trip in the future? Before you leave, make sure to pack your favorite coolie, send us a picture and the location of the koozie and see your picture on our blog.
By Allison Hook