Make Your Wedding Unforgettable
July 17th, 2013
A wedding is something many people dream about for years before it actually happens. With that in mind, it makes sense to target the details of a special day months before the official union. Then, everyone on your guest list will be ready to cheer as the lucky couple pledges that they're ready to have and to hold, and to share life together.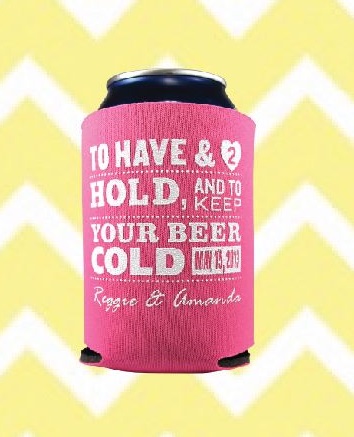 For years, people have announced weddings in effective and elegant ways. Although traditional paper invitations are still available, you can show you're embracing modern choices with save a date wedding magnets as well. Shop for wedding invitations magnets and give your guests a convenient way to remember what's on the horizon. Since these fit into everyday needs, they're less likely misplaced and help build anticipation. Accompany those items with wedding save the dates magnets to keep a consistent theme for the happy event.
Also, remember that wedding attendees will want to keep their beverages cold even if the festivities go on for hours. Custom wedding koozies meet that need in ways that are stylish and lighthearted. Koozies can be fully customized with the couple's names, an event date, and even the color scheme that'll be used for the ceremony and reception decorations. They're also something guests can use long after an event is over. You will have items everyone will love and will likely use regularly, even after the reception is over. Discount wedding koozies are often available in bulk, which is perfect for promoting your celebration without going over budget.
Find a drink cooler that features the whimsical phrase, "To have and to hold and to keep your drink cold" if you're looking for an inventive way to have fun with the familiar words that are a central part of many ceremonies. These options are simultaneously timeless, yet current because they smoothly depend on well-known words while appealing to the universal desire for cold beverages.

Wedding coolies show how you care for your guests and have truly thought of everything. And best of all, koozies are as low as $0.45!! Don't miss this price, make your event unforgettable!
By John Yoder