10 Iconic Tee-Shirts You'll Never Forget
June 24th, 2014
Is there any item of clothing more familiar and comfortable than the t shirt? In the past three or four decades, the tee shirt has become more than something to wear to work in the yard, but is an important piece of everyday apparel. Over the years, you have probably had a few shirts that stand out in your mind""shirts that you will never forget. Check out these 10 unforgettable shirts""in no particular order.
Don't Worry Be Happy – First a song by Bobby McFerrin, the phrase "Don't Worry, Be Happy" took the world by storm. This phrase was commonly accompanied by a smiling face. However, custom shirts were made by organizations that played off this popular phrase.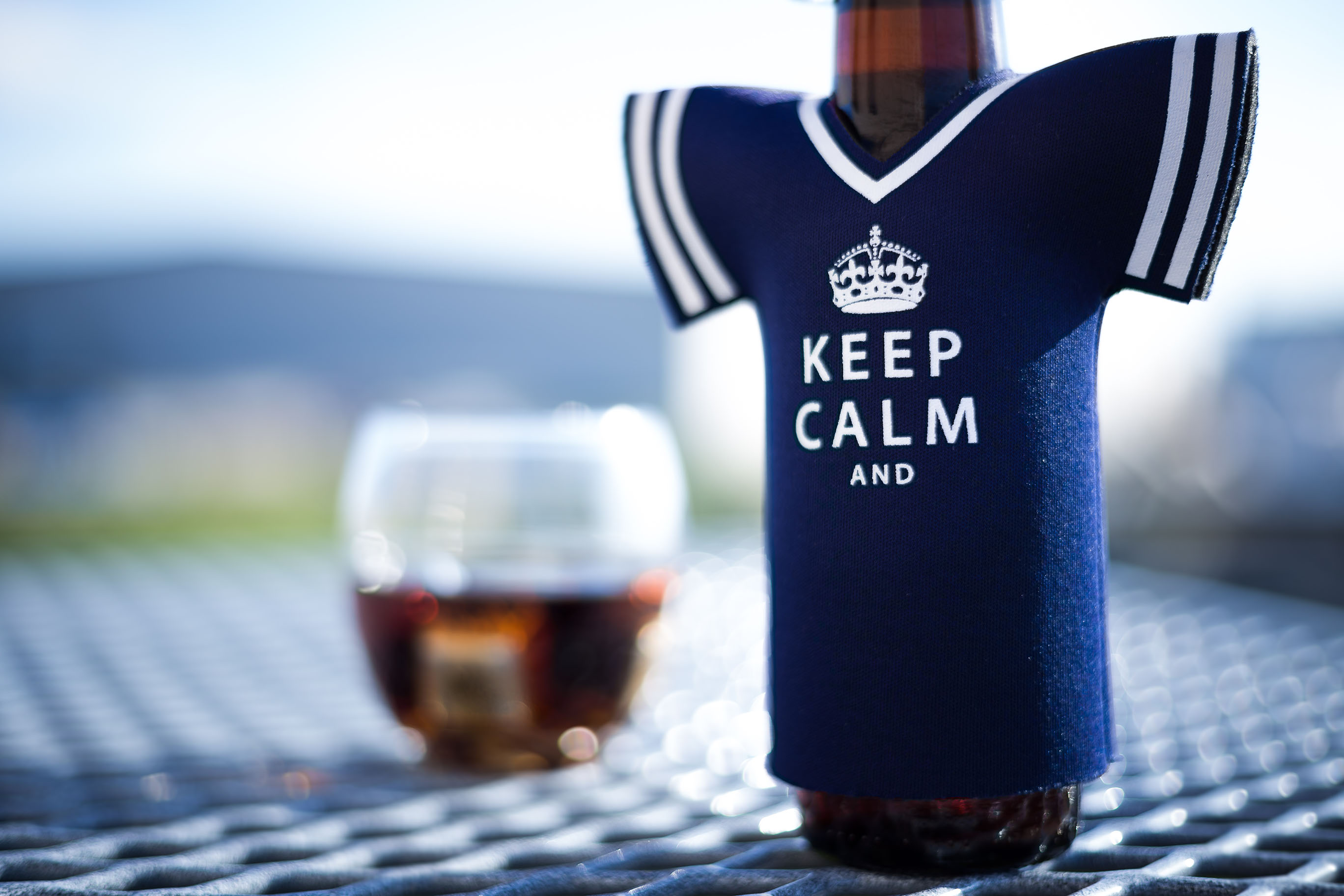 Keep Calm – "Keep Calm and Carry On" – This phrase has been popular in Britain for decades, but has begun gracing shirts, posters and much more in recent years. Custom apparel featuring plays on the slogan are especially popular.


Superhero – Batman, Superman, Ironman and even the "Bartman" have all had their time in the sun as far as popularity on shirts. Superhero logos are big, bold and make a statement. That's why these are so memorable and always at the top of the sales charts.


Hard Rock Café – This restaurant/music museum has locations in cities around the world. The shirt sold in the gift shop is one of the most popular shirts out there""in fact, many people collect the shirts from destinations around the world.


YOLO – One of the more recent additions to the list, YOLO which means "You Only Live Once" is a popular phrase encouraging people to seize the day. For many, this is a "love it or hate it" type shirt. However, millions have loved it so far!


The Faded Black Band Shirt – Kiss, Metallica, Nirvana, Pink Floyd and dozens of other bands have seen their logo gracing the front of a black t shirt. In the 90's, these were commonly worn faded with ripped jeans and a flannel shirt to complete the grunge look.


Vote for Pedro – Once upon a time… Around 2004 to be exact, there was a popular film called Napoleon Dynamite. This film spawned a popular shirt encouraging everyone to "Vote for Pedro." While many of these are now relegated to the back of the closet, they had their time in the sun.


Hypercolor – Another fossil from the 90's, these were simple colored shirts at first glance, but with a bit of warmth, they changed colors. Unfortunately, they often changed around the arm pit area, which could be a bit of embarrassment.


Che Guevera - Che Guevara's image on a shirt is so popular that he is known as "the face that launched a thousand T-shirts". While the politics behind the shirt is debatable, it is certainly iconic.


The Tie-Dye – This may possibly be THE most timeless t shirt ever. Whether you make it yourself in a bucket in the backyard or you purchase custom t shirts with the design, the tie-dye shirt is sure to remain a wardrobe staple.
These shirts have been an important part of fashion and culture over the past few decades. Chances are a new shirt trend will join this list in the next year or two, but these will continue to have an impact. With the internet, you can order screen printed t shirts from the comfort of your home and add something a new to your collection. How many of these iconic shirts have you owned over the years?
By Travis Shafer